Tomorrow, Bandcamp (home of countless wizard rock albums) will be donating 100% of their proceeds to the ACLU.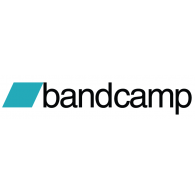 Unless you've been living under a rock (and to be honest, with all that's been going on here in the US we wouldn't blame you if you were) you understand just how important the ACLU is going to be over the coming years.
Bandcamp's pledge can mean an incredibly large donation to the ACLU to help fund them for the coming fights they're going to have in front of them to help protect, quite literally, millions of people.
If there's any wizard rock that you don't currently have in your collection and it's on Bandcamp, tomorrow, Friday February 3, 2017 is the day to buy it.
In fact, here's a handy link that should bring up pages upon pages of wizard rock albums, EPs, and singles you can buy on Bandcamp to support wizard rock bands AND the ACLU at the same time!
Get to it, wizard rock fans. We're going to have a fight ahead to help protect our fellow people, let's make sure we have a killer soundtrack ready to go while we all band together to fight injustice and protect all of our civil liberties.