As we turn our calendars to the new year, we wanted to throw it back to something you may or may not have missed in late 2016, the #wrocksampler, compiled by Snidget's own Grace Kendall.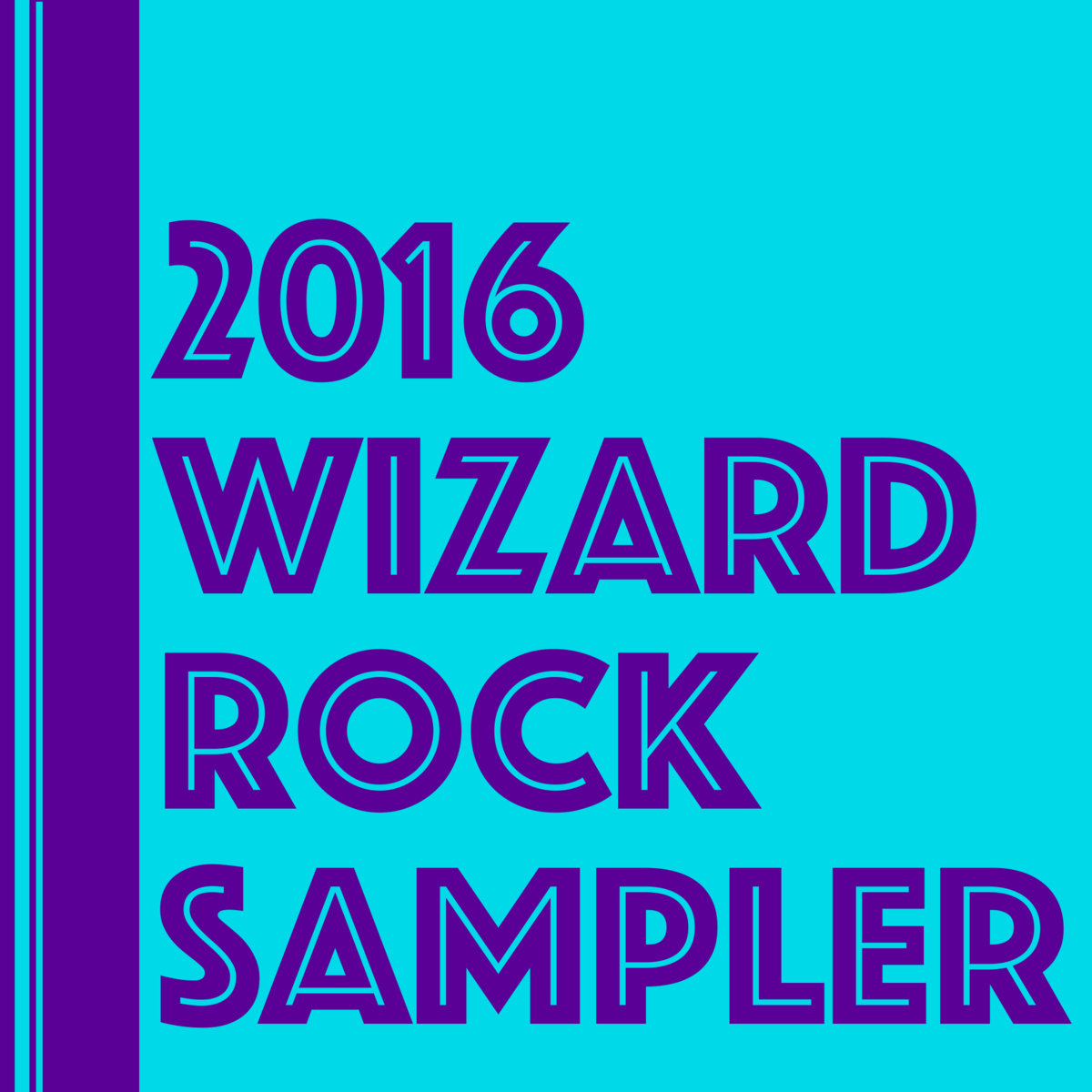 The #wrocksampler was released on September 3, 2016, and featured songs from old favorites like Draco and the Malfoys, and newer bands like Percy and the Prefects.
Grace decided to put together the sampler after noticing that, in recent years, the majority of wizard rock compilations being released were from the Harry Potter Alliance (which just recently put its older compilations online, so go snatch those up) and were invitation-only. Grace said that she missed "the old days, where people just sent in songs and they automatically got in and you got a real taste of what's going on in the scene." As a musician whose own songs were released on charity compilations throughout the years, Grace knew first-hand what it felt like to be included in a project with people she looked up to. "As a musician starting out, it's exciting to be on an album with your heroes." Grace wanted to create an opportunity for newer musicians to get the attention that they need to help them grow and get more exposure.
Grace first tweeted about the #wrocksampler project in June 2016, and accepted submissions up until the day of its release. Grace says that she "foolishly chose to run this project while living off-the-grid in the backwoods of Tennessee" and she only had internet access for a couple of hours each week. She promoted the compilation, collected the files from bands, did all the album artwork, and uploaded to Bandcamp using library and "surprisingly fast!" fast-food Wi-Fi.
If you're in a wizard rock band (or you want to start one) and you missed out on being included in the 2016 sampler, don't worry your lightning-bolt-scarred-heads over it. Grace is planning to make the sampler an annual compilation, and she'll start taking submissions for the 2017 sampler this summer. She's looking for volunteer artists and producers as well as musicians; she hopes to find people to master the album and design album artwork.
If you have questions about the sampler, don't hesitate to reach out to Grace at wrocksampler@gmail.com.
The #wrocksampler was meant to showcase what's still going strong in our community, and help newer bands reach a wider audience. Grace says, "I love this scene. People are making some really cool stuff and it deserves to be heard." Every time she got a new submission for the compilation, Grace would get so excited; "it was like Christmas." Stand outs for Grace include the submissions from How Airplanes Fly, Flitwick and the Charmers, and Miranda Puffskein.
What are YOUR favorites on the #wrocksampler? What are you planning for the 2017 #wrocksampler? Let us know in the comments below!